Disponibile la terza parte di Save Churchill
Il cecchino ancora all'opera in Africa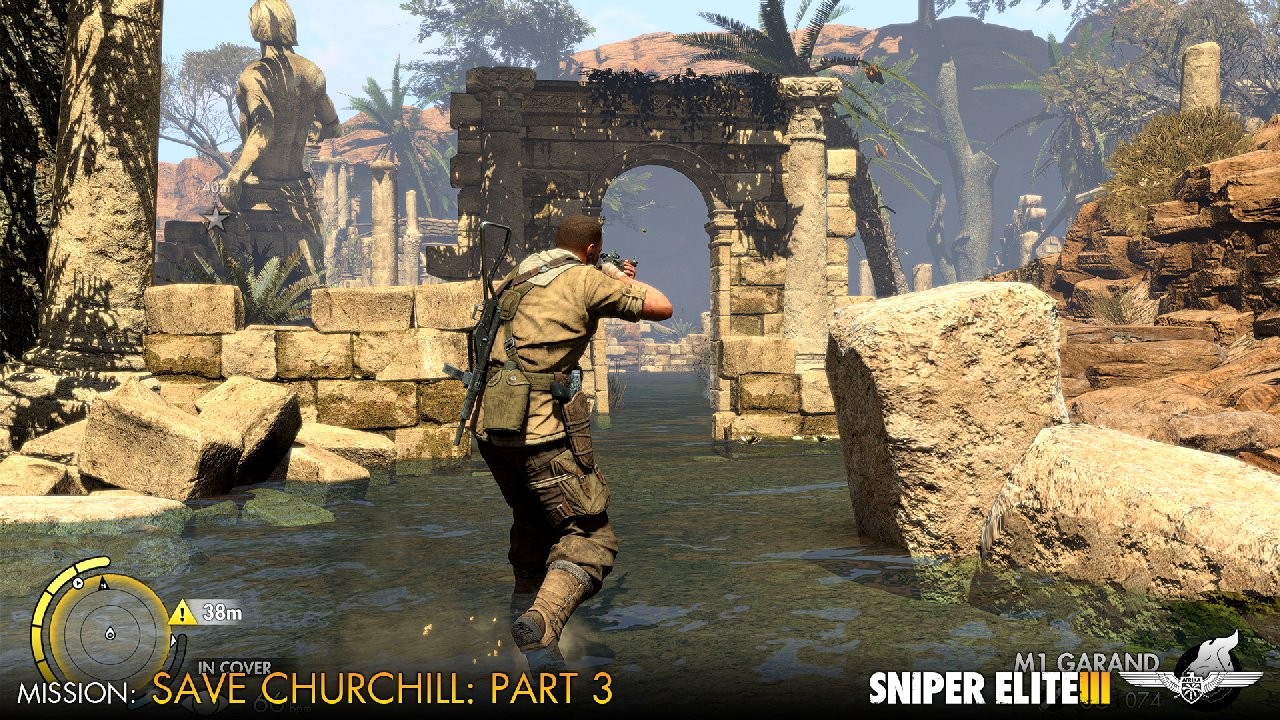 di
Con una serie di nuovi Screenshot, 505 Games e Rebellion hanno confermato l'uscita della terza parte di Save Churchill, il DLC single-player per Sniper Elite 3.
Trovate il comunicato stampa in calce; per altre informazioni, vi lasciamo alla nostra Recensione del gioco.
505 Games and Rebellion today announced the availability of new Sniper Elite 3 downloadable content (DLC) for console with 'Save Churchill: Part 3 – Confrontation.' This final thrilling mission in an epic three part DLC campaign to save the British Prime Minister, features the largest environment ever seen in the series.
Time is of the essence - British Prime Minster, Winston Churchill is en-route to the Casablanca Conference to finalize the terms of Axis surrender but German sniper Raubvogel lies in wait to ambush Churchill's convoy and prevent the victory the Allies so desperately need. Players must stop Ruabvogel's assassination attempt, ensure Churchill's security and allow the Casablanca Conference to run its course.
Fight your way through the Axis barricades scattered amongst the foothills, battling mortar fire, artillery and the formidable Schutzvollstrecker troops. Move up into the mountains through the makeshift German garrison, flank the enemy encampments and begin your final ascent up the mountain to confront Raubvogel in an epic sniper duel that could decide the fate of a continent.
This time it's an even playing field as your target is armed with a variety of deadly traps. As you scale the mountain, stay alert and remain watchful to avoid any unwanted surprises - Roubvogal is no amateur, he would have made sure to cover his tracks.
Stop Winston Churchill's assassin before it's too late! One bullet can change history...
Save Churchill Part Three – Confrontation DLC is out now on Sony PlayStation4 and PlayStation3 for € 7.99. It will also be released on October 6th for the Xbox 360 games and entertainment system from Microsoft and Xbox One, the all-in-one games and entertainment system from Microsoft.
Sniper Elite 3 is available at retail stores nationwide for Xbox One, the all-in-one games and entertainment system from Microsoft, Xbox 360 games and entertainment system from Microsoft, PlayStation4 and PlayStation3. The game is also available digitally via the Xbox Live online entertainment network from Microsoft for Xbox One, Xbox 360, and on the PlayStationNetwork for both PlayStation4 and PlayStation3. The PC version is self-published by Rebellion.​