Arriva la versione AMD Vulkan di DOOM
Le prestazioni delle schede AMD Radeon RX 480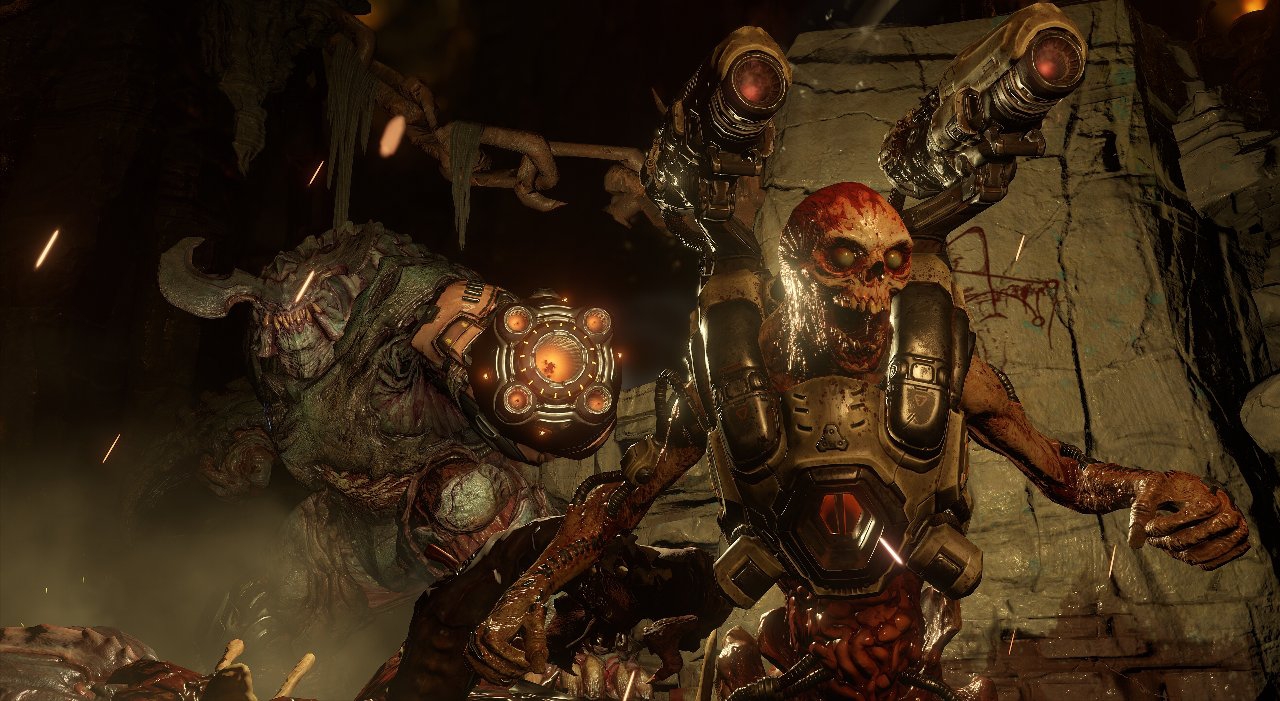 di
Lo scorso weekend, id software ha annunciato la disponibilità della versione di DOOM compatibile con Vulkan, pensata per sfruttare tutte le funzionalità innovative delle nuove API e offrire performance incredibili ai videogiocatori di tutto il mondo.
Riportiamo alcune informazioni e nuovi benchmark della Radeon RX 480 nel comunicato stampa originale in calce.
**********
As you may already know, the Vulkan API is a descendant of AMD's Mantle that supports close-to-metal control across Windows® 7, Windows® 8.1, Windows® 10, and Linux®. Compared to OpenGL, Vulkan substantially reduces "API overhead" – the background work a CPU does to interpret what a game asks of the hardware – to deliver meaningful features, performance, and image quality and expose GPU hardware features that wouldn't ordinarily be accessible through OpenGL.
DOOM benefits from Vulkan support by using several great features:

Here are a couple of performance figures at first glance:
For more information on the above features and the Vulkan version of DOOM, please visit:
Vulkan and the Vulkan logo are trademarks of Khronos Group Inc.
1.        Testing conducted by AMD Performance Labs as of July 6th, 2016 on the AMD Radeon RX 480, on a test system comprising Intel i7 5960X CPU, 16GB DDR4-2666 Mhz system memory, Radeon Software Crimson Edition driver 16.7.1 and Windows 10 x64 using the game DOOM on the ultra preset. PC manufacturers may vary configurations, yielding different results. At 1920x1080, Radeon Software Crimson Edition 16.7.1 running DOOM OpenGL scored 106.40 and Radeon Software Crimson Edition 16.7.1 running DOOM Vulkan scored 135.65 on AMD Radeon RX 480, which is 27.5% faster performance. Performance may vary based on use of latest drivers. Test results are not average and may vary. RS-43
2.        Testing conducted by AMD Performance Labs as of July 6th, 2016 on the AMD Radeon RX 480, on a test system comprising Intel i7 5960X CPU, 16GB DDR4-2666 Mhz system memory, Radeon Software Crimson Edition driver 16.7.1 and Windows 10 x64 using the game DOOM on the ultra preset. PC manufacturers may vary configurations, yielding different results. At 2560x1440, Radeon Software Crimson Edition 16.7.1 running DOOM OpenGL scored 68.51 and Radeon Software Crimson Edition 16.7.1 running DOOM Vulkan scored 84.34 on AMD Radeon RX 480, which is 23.1% faster performance. Performance may vary based on use of latest drivers. Test results are not average and may vary. RS-44